You can keep informed about past and upcoming events and activities of the Australian Embassy by following us on Facebook (@AUinUA) and Twitter (@AUinUA).

The Embassy takes pride in organising cultural events across Ukraine, including art and photography exhibitions and film screenings. We have also sponsored the participation of Australian artists in music and dance festivals. These activities contribute to cultural exchange between Australia and Ukraine, and are warmly received by local audiences. Some of the recent highlights are outlined below.
Exhibitions of two Indigenous art displays, developed by the National Museum of Australia, have been held in various locations in Ukraine to raise awareness of the history and culture of Indigenous Australians. The "Evolution: Torres Strait Masks" exhibition reproduces a selection of artworks to showcase the rich tradition of ceremonial masks from the Torres Strait Islands in Queensland. The "Old Masters" exhibition features panels of bark paintings, which has been practised by Aboriginal artists of Arnhem Land in the Northern Territory for a millennia.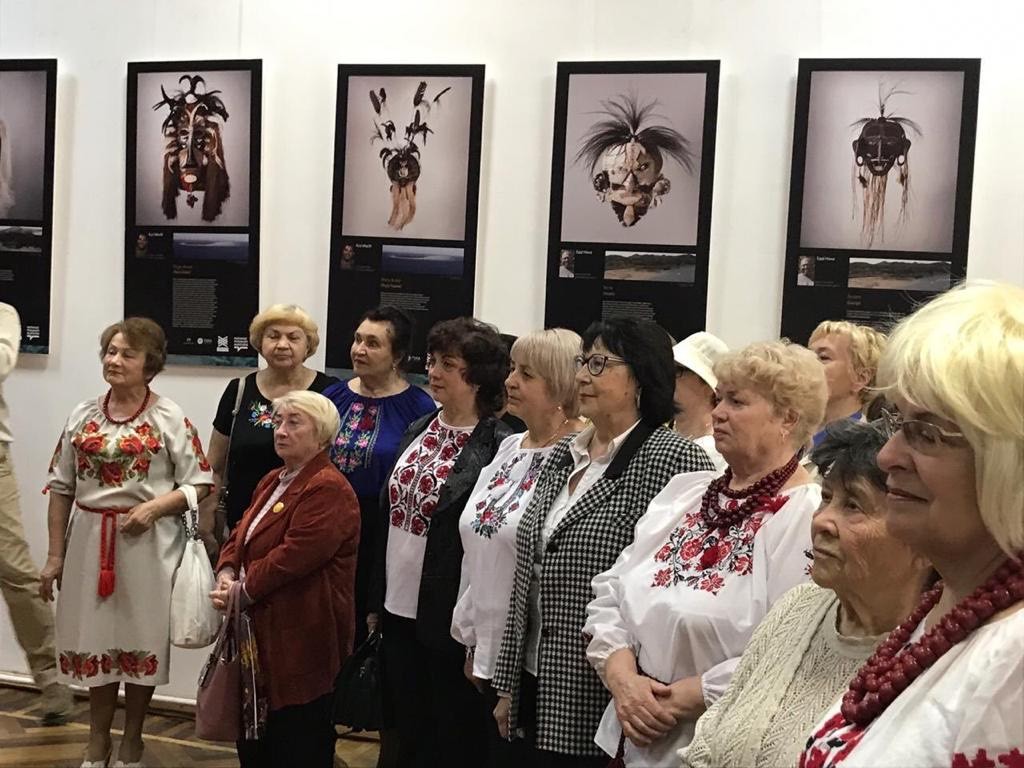 ("Evolution: Torres Strait Masks", Bila Tservka history museum)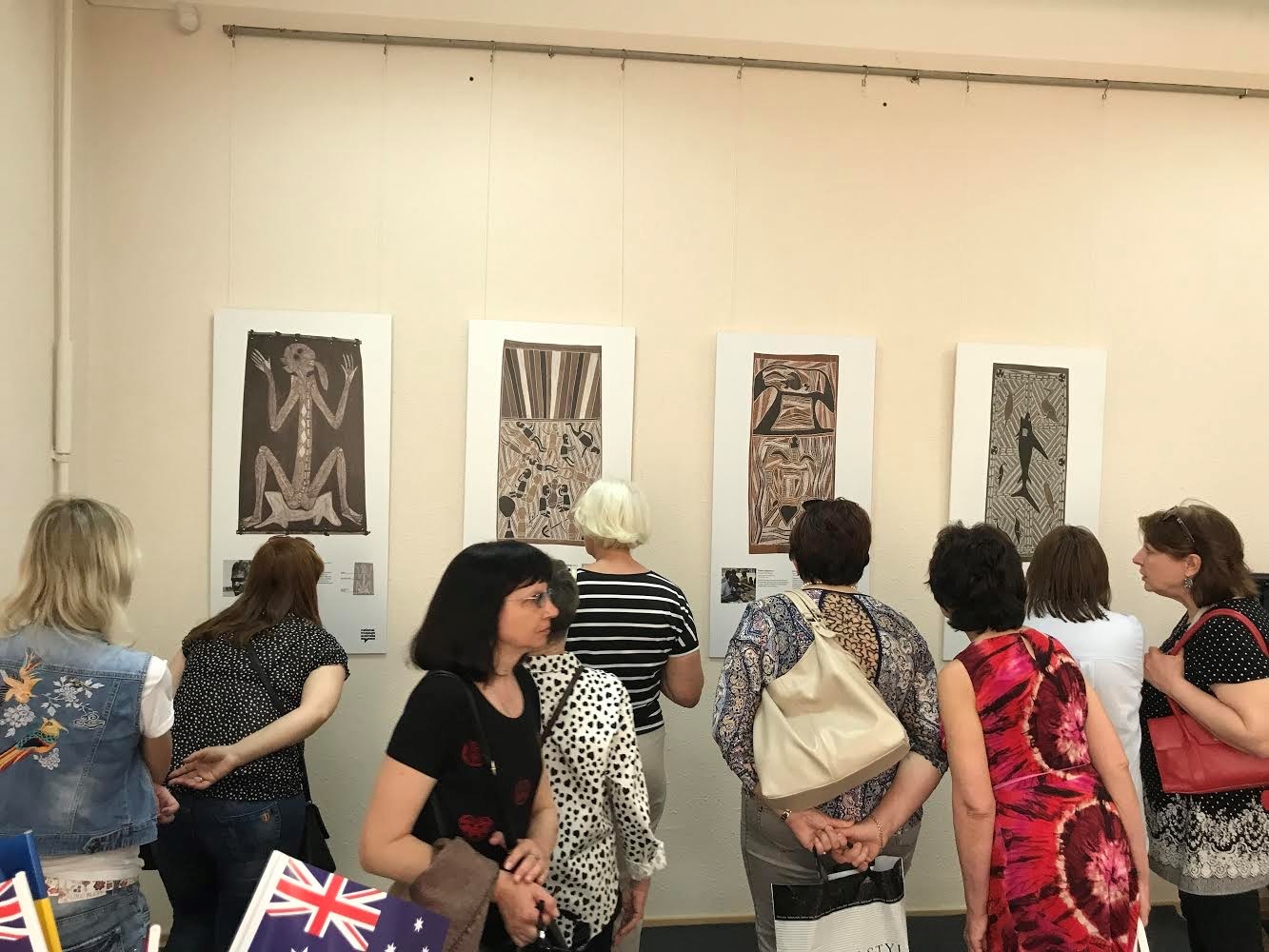 ("Old Masters", Zaporizhzhia art museum)
An exhibition of landscape photography, "Southern Lands: Australia/Antarctica", introduced Ukrainian audiences across the country to strangely complementary vistas of the two continents in 2019. The photographer is the Deputy Head of Mission of the Australian Embassy, Tim Bolotnikoff.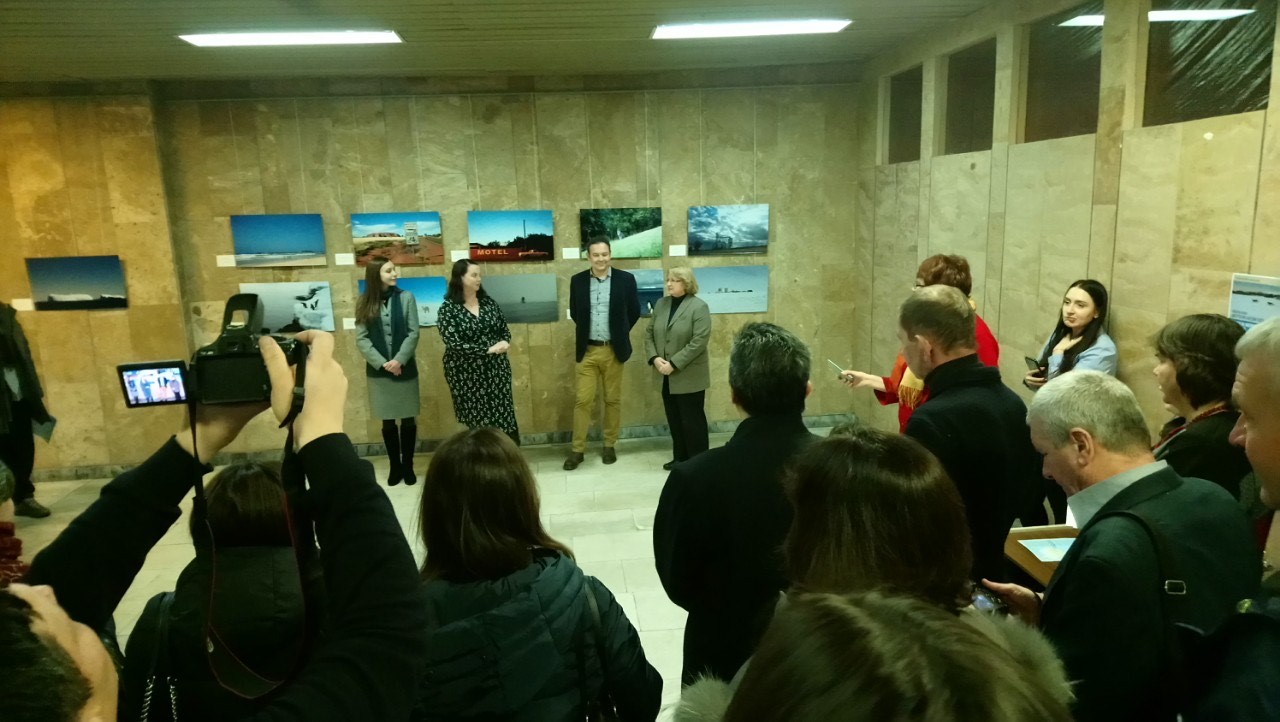 ("Southern Lands" exhibition opening, Vernadsky National Library, Kyiv)

Australian films and artists are strongly represented in international cinema and the Embassy has facilitated some screenings in Ukraine. For example, two Nick Cave films, 20,000 Days on Earth and Wings of Desire, were featured in the music film festival INTRO in Kyiv in December 2019. We sponsored the Australia: Summer Shorts Festival in 2018 and 2019, with screenings of Australian short films held in several Ukrainian cities. The classic film Picnic at the Hanging Rock was also shown at cinema clubs across the country in 2018-2019.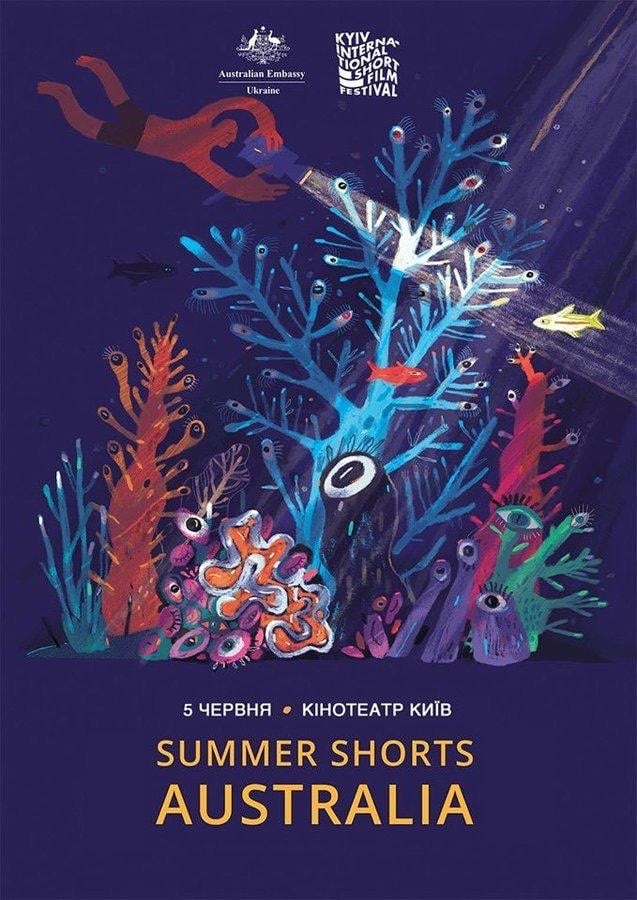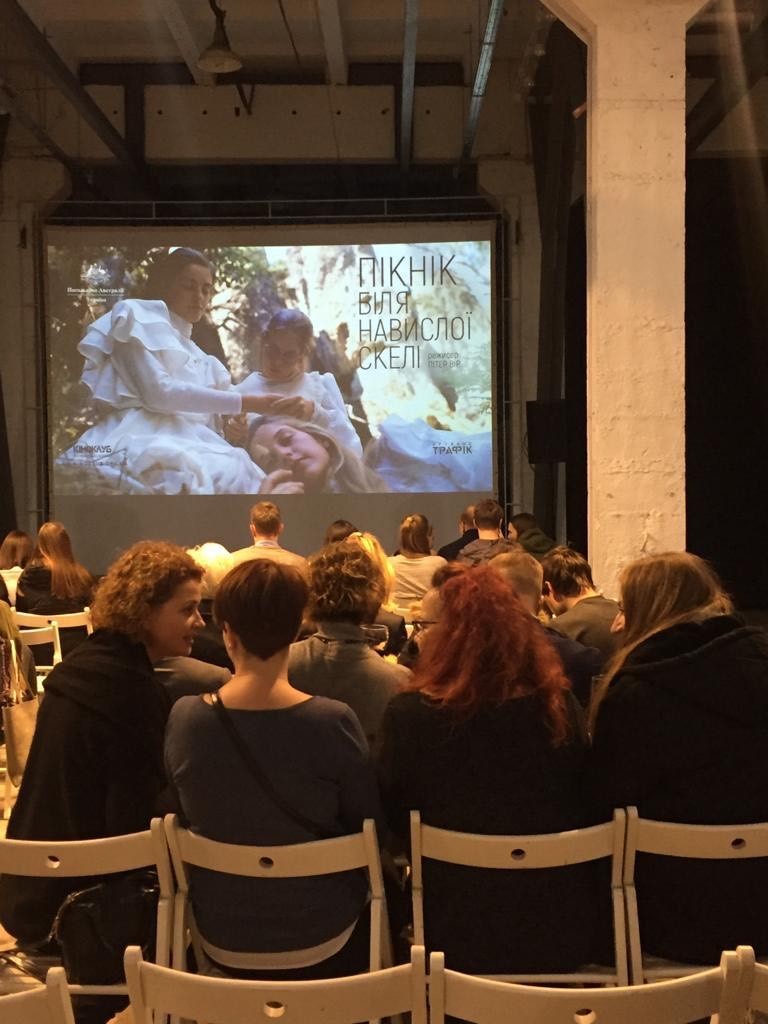 On music, the Embassy helped finance the participation of Australian jazz pianist Tal Cohen, who performed together with American jazz saxophonist Greg Osby, at the Jazz Bez Festival in December 2019. The Embassy also facilitated a performance by Ukrainian-born Australian conductor Vladimir Fanshil with the Odesa Philharmonic in March 2019. On dance, Australian choreographer Liesel Zink and composer Mike Willmett worked in partnership with Ukraine's Zeloynka Dance Festival to create two original modern dances which were performed in Kyiv in mid-2019.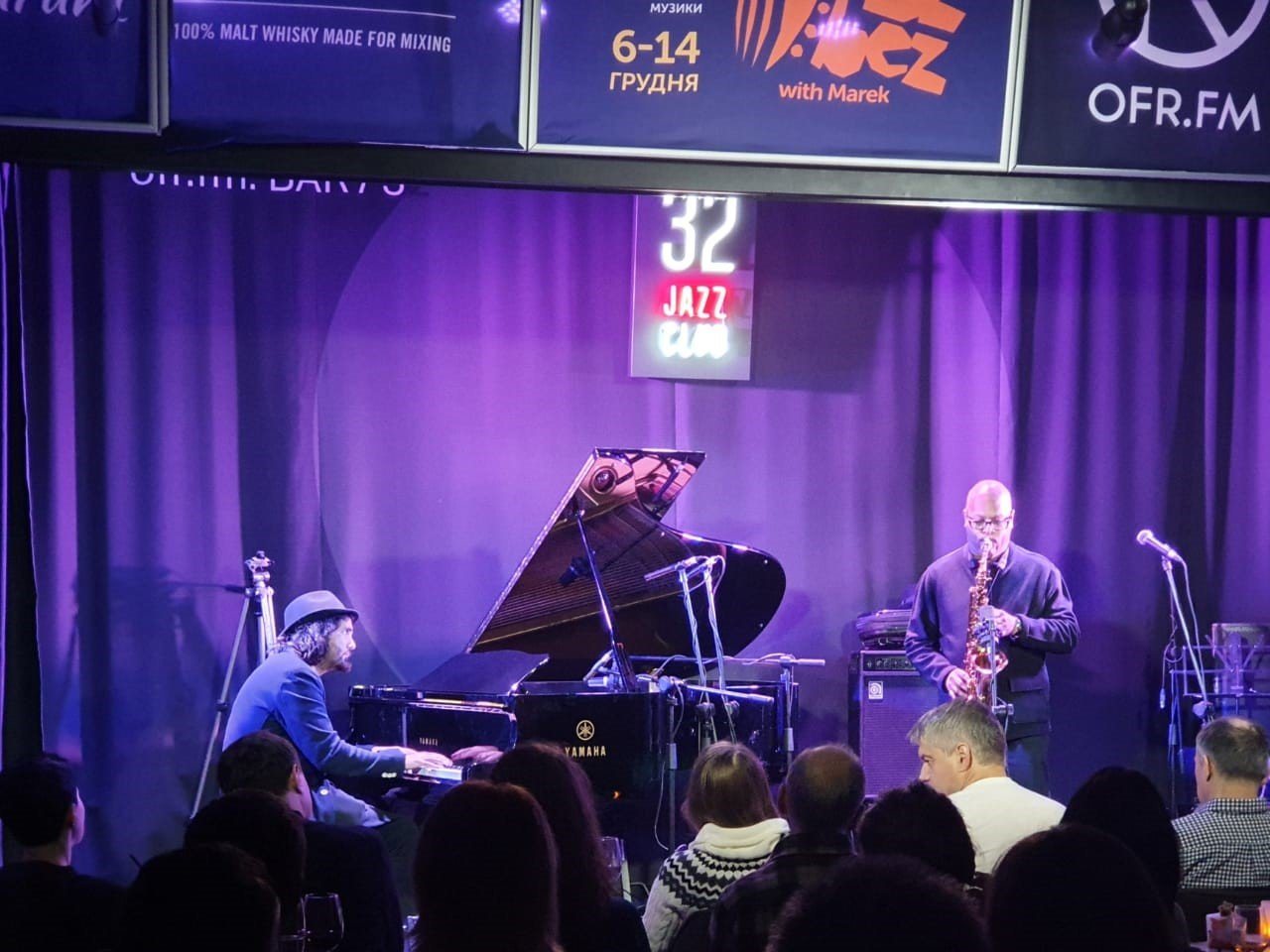 (Tal Cohen and Greg Obsy, Kyiv, Jazz club)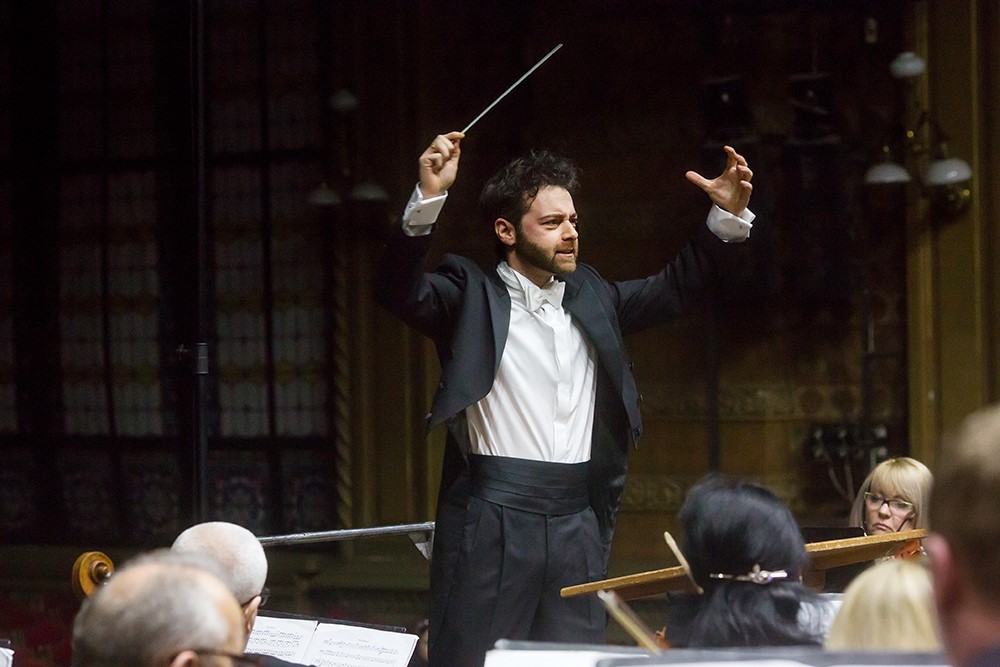 (Vladimir Fanshil, Odessa Philharmonic)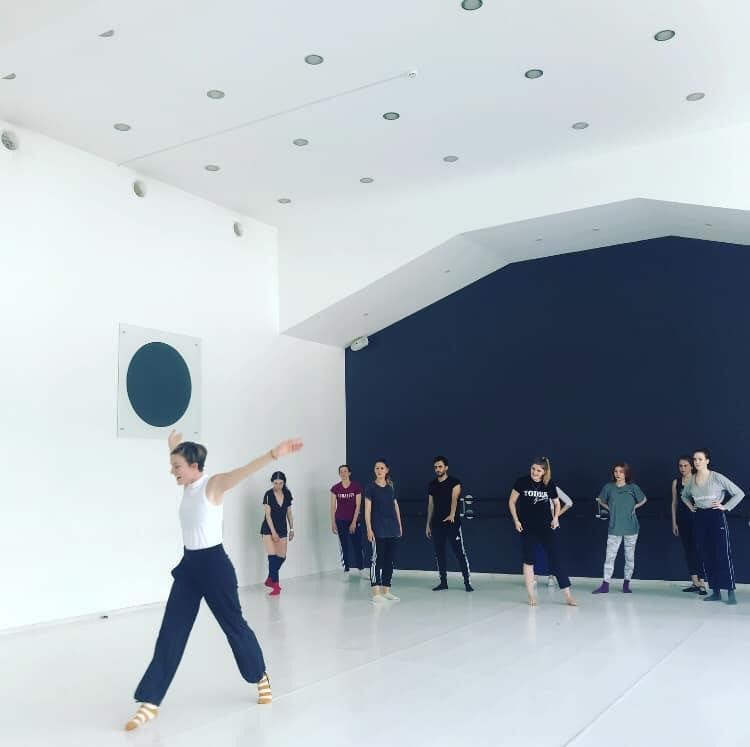 (Liesel Zink, Zelyonka Dance Festival, Kyiv)
Please follow us on Twitter for updates on the Embassy's cultural activities.
Culture and recreation in Australia
Directory of Australian cultural organisations and resources